As I write this, I'm preparing to embark on our annual two-week trek to Florida, where we get to kick-off the 2020 IndyCar Series season at the Grand Prix of St. Petersburg, and then head over to Sebring, where we will race in the IMSA Michelin Pilot Challenge at the Super Sebring weekend in our Veloster N TCR cars. Last week, we were able to see a program come to fruition with our partners at Hyundai that had been in the works for quite some time with the completion of our inaugural Hyundai Driver TrainingCamp.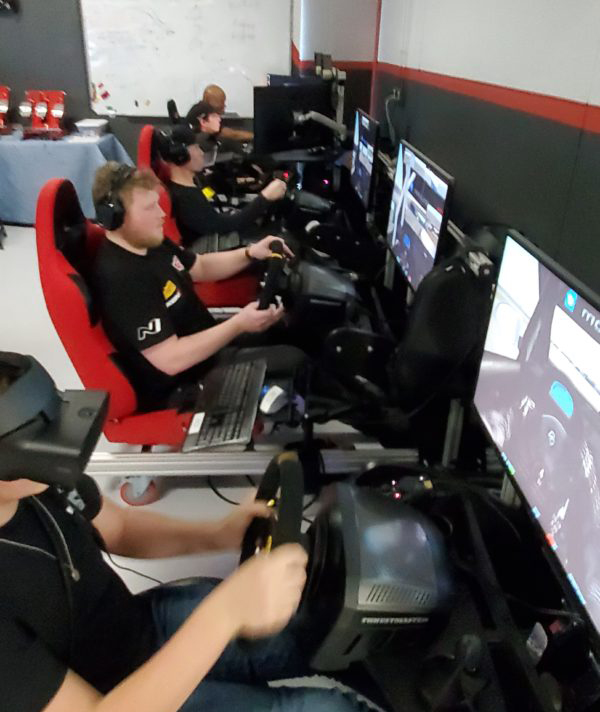 The concept came together this past October as we sat down and brainstormed ways that we could provide value and build up unique methods of support for racers in our growing Hyundai community. Those looking to go racing have a lot of options, and in our discussions with prospective drivers and race teams, the question often came up, "What more can you do for me than just sell me a race car?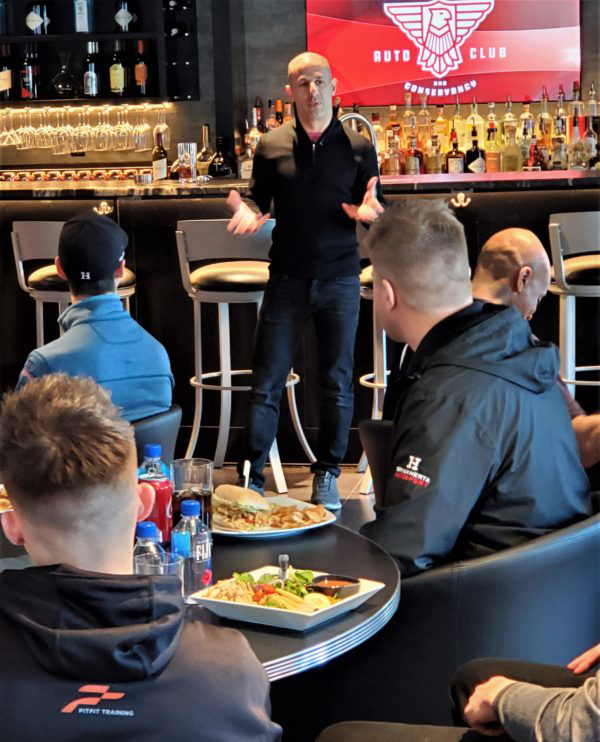 I had seen driver training camps executed in Europe for many years, usually for a select few factory drivers in the off-season. But after a conversation with Jim Leo at Pit Fit Training, we started to think that we may be able to put something together that could benefit more than just the drivers on our BHA squad. We spoke to our partners at Hyundai, and after getting the green light we laid out a jam-packed itinerary and sent out invites to our inaugural camp to all of the Hyundai racers across the continent. The RSVP's came in quickly, and before we knew it there were over a dozen drivers from four categories of racing signed up to participate in four days of physical training, racing seminars and team-building challenges in Indianapolis.
We kept these young drivers busy for four days straight in activities that we knew would help them build confidence and instill strong habits just as the 2020 season kicks off.   They began their mornings by training alongside racings' finest driver athletes at Pit Fit.  After some initial evaluations, Jim Leo and his staff had laid out circuit-style workouts that lasted over three hours per day on a variety of equipment and in a competitive team-style format. From there, the participants would head to our new BHA race shop in Speedway, Indiana and take-in seminar sessions from both Hyundai Motor America, and BHA personnel on social media strategy, marketing tactics, data acquisition, vehicle setup, and media training.  We were lucky to have Dave Furst of WRTV in Indianapolis, stop by and advise the drivers on how to interact with the media in an authentic and engaging manner. On Saturday afternoon we took our campers to RaceCraft1 at the Silo Auto Club where they learned how to best maximize their time on sim racing to maximize their on-track results. While there, my good friend Tony Kanaan was gracious enough to address the group.
We wound down the days with a variety of fun and challenging activities at the Escape Room in Downtown Indianapolis, Speedway Indoor Karting, an Indy Fuel Hockey Game, and indoor rock climbing at Hoosier Heights. Of course, we learned a lot after executing this first drivers' camp and as inquiries and recognition came into all of our social channels over four days, we knew we were on to something that had really spoken to not only these drivers, but to the broader motorsports community as a whole. A special thanks goes out to Hyundai Motor America, Pit Fit Training, Motor Trend, and the participants for making the inaugural event such a success. 
Until next time,
Bryan Herta