INDIANAPOLIS, Ind., Mar. 20, 2020 –
THE LINE UP FOR SUPER SEBRING iRACING EVENT:
Car 33 – GABBY CHAVES
CAR 4 – MARK WILKINS
CAR 98 – MASON FILIPPI
CAR 198 – MICHAEL LEWIS
CAR 169 – HARRY GOTTSACKER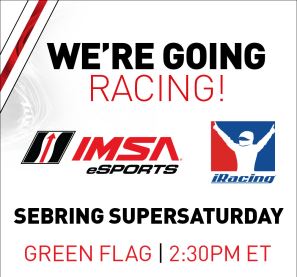 On what would have been the annual Mobil1 Twelve Hours of Sebring race weekend, IMSA and iRacing found a way to engage the competitive spirit and e-racing talents of sports car competitors with the virtual, 90-minute "Super Sebring" iRacing event this Saturday, March 21st at 2:30 pm ET.
The race will be streamed live for fans "social distancing" in their homes on the iRacing eSports Network on YouTube and iRacing's Twitch channel, with pre- and post-race activities from the Torque Show on Facebook Live.
Hyundai drivers and iRacing regulars Gabby Chaves, Harry Gottsacker, Mark Wilkins, Mason Filippi and Michael Lewis are set to take on competitors from the WeatherTech and IMSA Michelin Pilot Challenge Championships. The Hyundai drivers enter tomorrow's race with confidence after completing the Sebring race at the RaceCraft1 Motorsports training simulator in Indianapolis while attending the Hyundai Drivers' Camp.
To compete in the event, each driver must have their own personally built simulator. iRacing.com uses a laser scanning process to get the exact measurements of the track and car for the virtual experience, providing an excellent training platform for professional race car drivers to prepare for upcoming race events.
Michael Lewis and Mason Filippi will stream their race live on Instagram and Bryan Herta Autosport will provide live updates on their social media channels.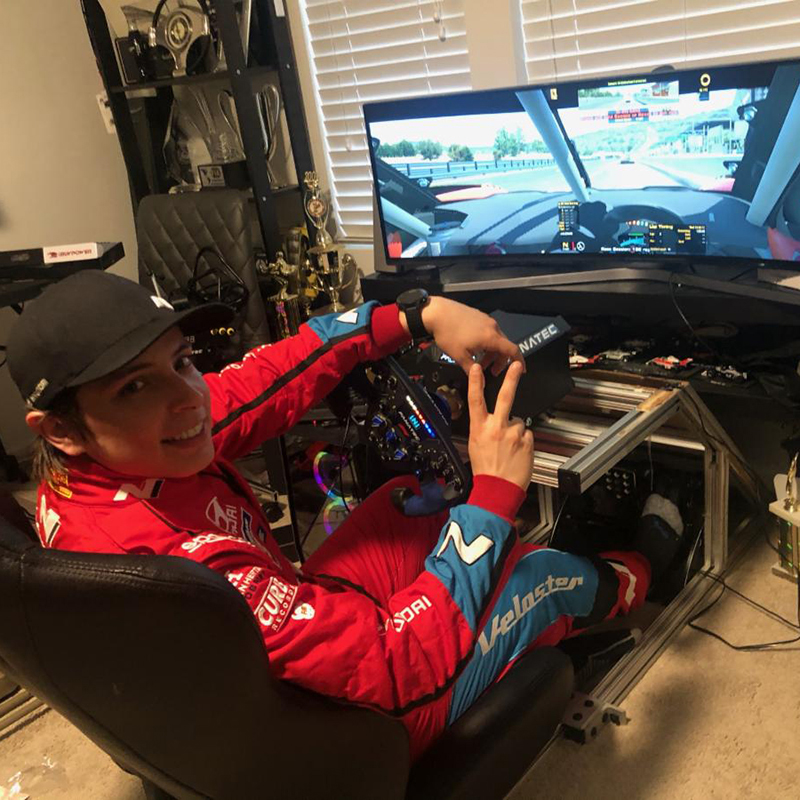 Gabby Chaves: "Excited to race this Saturday in the IMSA iRacing Sebring event. I love working on simulation leading up to real-life events and races and I find it a very useful tool to get ahead of the curve when it comes to preparing. iRacing is known for their laser scanning accuracy on the tracks and it's the main reason it's my go-to software. IMSA taking the initiative to give a little action to the fans and drivers during these times is a great thing and hopefully, we can keep the spirit as long as we need too!"
Harry Gottsacker: "I'm looking forward to getting back behind the wheel in the IMSA iRacing Sebring Super Saturday! I've been using iRacing simulation for the past year to help me prepare for our Michelin Pilot Challenge events. It is very realistic, and I can find reference points and track characteristics before we arrive at the track. I find that working on the car set-ups helps me technically as well when I'm working with our BHA engineers. We have organized a few BHA test sessions at Sebring since this was announced and I'm ready to go!"
Mark Wilkins: "What a week… when I received word on this event, I knew I had to take part. I have a massive racing itch! Since then, I've been working hard on setup and making some gains but I'm in need of more! With the family at home, I'm sneaking back to the sim every chance I get to keep working on pace! It's a competition and I'm 100% committed. It's really fun! It's exactly what's needed in these challenging times!"
Mason Filippi: "I am excited for the IMSA Sebring Super Saturday to get racing. We are all competitive and can't wait to race even if it's online. The iRacing platform is awesome and being able to learn and get faster on the sim is great. In these insane times, it is important to take measures to help the world, but we need to get driving in somehow. My teammates and I have been using our sim to train for upcoming events, but this will take it to a whole new level."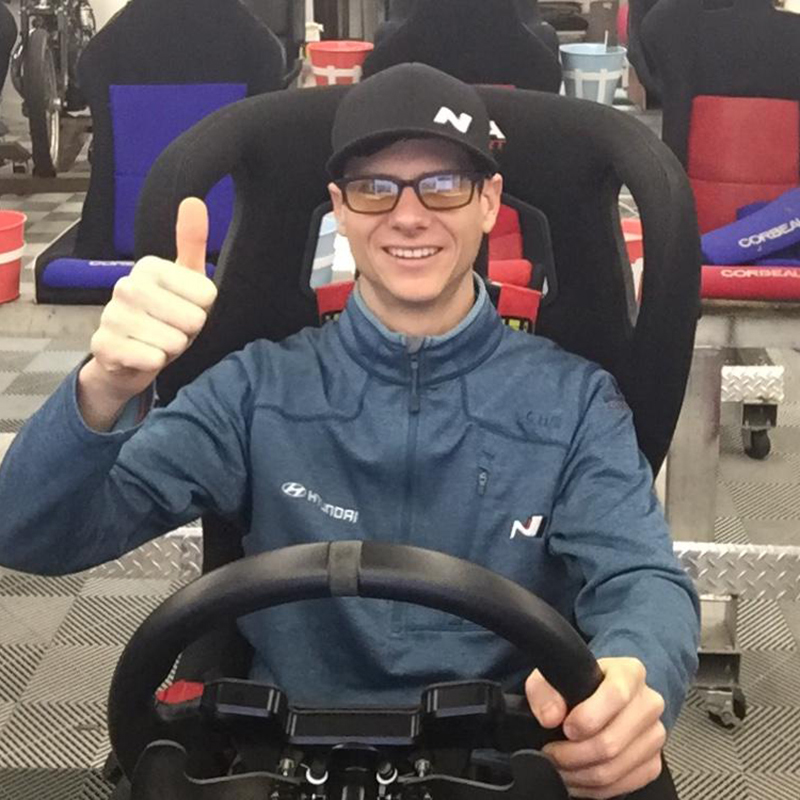 Michael Lewis: "Thank you to IMSA and iRacing.com for putting this Super Saturday online race together. It is very proactive from IMSA to be doing something during this difficult time to have fun and to promote the series. Plus, it gets us race car drivers back in a competitive mode! Mason and I will be running a fun livery to promote our #TeamAvocado theme. All our Bryan Herta Autosport teammates are really having fun with this and we are sharing set up data on how to go fast. It's like we are at the real Sebring race weekend! In some ways, it is almost more intense and stressful because there is an unlimited amount of practice before this virtual, online, iRacing.com race. Mason and I are consulting our engineering team of John Ward and Justin Jang to help perfect our setups! For my simulator set up, I must thank Nicolai Elghanayan and Marco Polo Motorsports here in Orange County, CA. for letting me use their CXC Simulations Simulator. Also, a big thank you goes out to Mason Filippi for the amazing #TeamAvocado livery and Tyler Maxson for giving us set up tips! Good luck to everyone in the race!"